Sunday we drove to Ft. Greene for date night since he'd never eaten at Madiba's. According to the New York magazine the quaint restaurant with its native decor was the first South African restaurant in America. After finishing our mushroom sautéed steak, fresh fish of the day and wine we headed back to our hood in Bed-Stuy to catch up with one of his boys from college. The main reason we headed over Chris's on a "school" night: To whoop another couple in Spades.
As fully employed adults who had to work the next day the two of us should have been prepping for the next day. Instead we gave in to a night of smacking cards on tables and score keeping telling ourselves we'd leave at a reasonable hour. But as all Spades players know, the game is unpredictable as all hell. Chris greeted us at the door with a warm welcome. "What up, B? You cut off all your hair," he mentioned while holding his hands in the air for the 'fro I'd only cut off days earlier. On New Year's Eve I'd cut off the natural tresses I'd grown for two years opting for a Halle Berry/Nia Long cut that required a relaxer. (My current beautician politely corrected me when I said "perm." A perm reverts straight hair to curly, a relaxer does the opposite).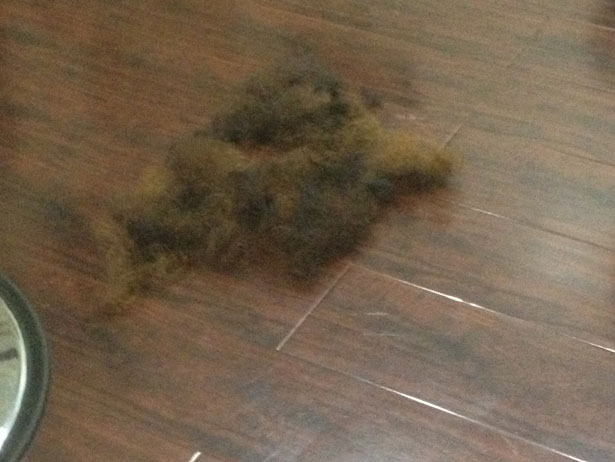 Chris's house seemed to be the gathering spot of the college educated, talented, pro-Black folks who graduated from HBCUs. Imagine a Howard reunion of sorts consisting but with way less people. As a non-Howard alum I was likely in the minority. Chris's beautiful southern girlfriend who rocked locs was in town and it was our first time meeting her. With her sweet demeanor and love for black people she seemed like the perfect match for him. Another woman who was there hanging out with the other folks in the house donned a head of long, thick black natural hair that'd she'd blown out. It was the first time I'd been the only woman in the room with a relaxer.
In NYC, especially BK or Harlem where certain pockets are incredibly black and cultured, natural hair is in. It's almost as common as seeing women with relaxers or weaves. By contrast when I went home for my college's 100th year homecoming I was one of the few women with natural hair although I was rocking a "natural" textured weave. I mention this because back home I wouldn't have thought twice about having a relaxer. But here I was in BK on a Sunday night, the only woman with chemically straightened hair.
As the night went on Chris came back to his initial thought when he met us at the door. The super militant–all black everything kind of dude–was rocking a Bob Marley tee; and his girl had the green and black Bob Marley track jacket to match. "So B, you cut your hair. When did you do that?" The day before New Year's Eve. "Oh, man, it was so big. It's nice though." Thanks. 'It's nice' felt obligatory even though I knew my hair was fly.
My mind wasn't fixated on this for too long because I was too busy debating whether Five Heartbeats or Temptations was the better flick and quoting classic lines from Five Heartbeats to validate my argument. Five Heartbeats won by a landslide, as it should. Eventually we called it a night after winning two games against the beautiful couple.
Although I'd been completely happy with my cut I couldn't help but to think back to being the lone one for the first time. In certain settings I'd been the only woman with natural hair before and never felt a way about it. If anything I was proud to be the unique one in the group, but the same wasn't true with my newly straight tresses. In 2011 after reading Asaata Shakur's autobiography I wrote a post on her thoughts on black women and hair. It was her words that solidified my strong feelings on never relaxing my hair again for not wanting to conform to European standards of beauty. Unfortunately the real truth was: I hated my natural hair texture.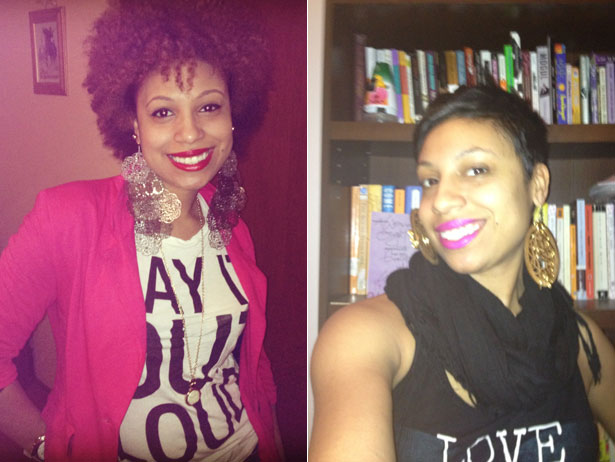 The two years I was natural, plus the six months I'd transitioned was a constant uphill battle on feeling pretty. What people don't tell you is that after having a relaxer from the age of 10 and finally having to confront the texture that grows from your own scalp nearly 16 years later, is a struggle with self-esteem. At least for me it was.
Many in the natural hair community are not honest about various aspects of being natural. My opinion from what I've observed and listened to is that countless women who wave their #teamnatural flag proudly wouldn't dare wear their hair in its natural state if they couldn't achieve a certain curl pattern. Thousands of the same women spend boatloads of money on products to achieve the loose wavy curls that are less kinky. I never could get into the #teamnatural movement or the policing of other women's hair because I knew the struggle I'd had myself and the hypocrisy amongst many in that community was off-putting. But I did and do understand their pride in pushing back against the norm, which is why I reveled in rocking my 'fro even though I considered it unmanageable.
I always do some major changes with my hair on the cusp of a new year. For months I'd been reminiscing to '06 when I chopped of my hair the length of Halle's after a bad breakup and wanted a fresh start. Rihanna's badass fly self with her new 'do didn't help my urge. Short hair had always been my best look. As a natural I was tired of wearing weave & wigs because my hair hadn't grown to the length I felt it should in two years. Every time someone complimented how they loved my huge 'fro I felt somewhat like a fraud. Two years of not feeling beautiful it was time to make a long hard decision– a choice that would have been a no-brainer if I didn't have to relax my hair to achieve the look I wanted.
When I sat in the beauty shop chair on December 30th I hadn't made up my mind. I was going to get it pressed until I had arrived at a decision I could live with. When she start showing me how much of my damaged ends she'd have to cut to make a cute bob, I knew right then I was cutting it off. This is what will make me happy in the moment and it will be fly, I thought.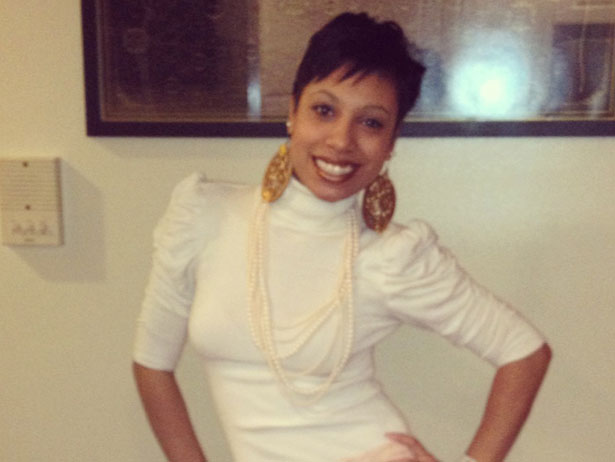 After Sunday night (ironically I'd worn an Angela Davis t-shirt) I wondered how many more times I'd be in the company of fabulous, smart, progressive women who refused to confirm to European standards of beauty and feel like I traded something that was self-empowering for superficiality.
I wholeheartedly don't regret my decision. One day I will transition all again and my 'fro will be here to stay. But for now this is what makes me happy and makes me feel beautiful and confident. And as one of my Twitter followers told me after I lamented about the people fake devastated by me cutting my hair, "Loving ourselves wholly and fully is revolutionary."