Currently viewing the category: "Music"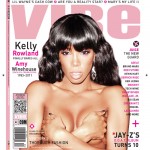 I'll admit, my first thought was to immediately cast Kelly in the same boat as Keyshia Cole, Keri Hilson and Ciara when I heard she posed topless for VIBE's latest issue. The timing of it all appeared to be an attempt to turn up the sexy  in an attempt [...]
Continue Reading

→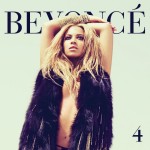 "Dangerously In Love" was the last Beyoncé album I actually purchased. As a young woman in college it seemed like the soundtrack to my life. Years ago before my ears were as seasoned I deemed her debut album a classic. Every album since has been a major letdown.
Destiny's Child was arguably one of the [...]
Continue Reading

→
(Written for Jezebel February 9, 2011)
Rihanna is pushing the envelope with her latest salacious "S&M" video, which has resulted in it being allegedly banned by 11 countries according to the U.K.'s Daily Mirror. I guess chains and whips aren't so exciting after all.
The banning of the video reeks of [...]
Continue Reading

→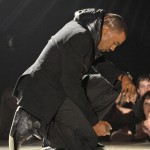 On the cusp of Kanye's  new album, "My Beautiful Dark Twisted Fantasy," those of us who didn't read Bush's memoir were alerted to the shout out he gave Kanye in his book. Only it wasn't really a shout out.  Apparently Kanye's nationally broadcasted opinion, "George Bush doesn't care about black people," was the worst moment [...]
Continue Reading

→
[youtube=http://www.youtube.com/watch?v=wfVfFy-I0z0]
One word: orchestra.
Canadian singer-songwriter Melanie Fiona is a breath of fresh air. Her debut single "Give It to Me Right" didn't really catch my attention. Even though it wasn't one of those songs that I would say, "Ooh that's my song right there," there was no denying that the girl could sing.
But [...]
Continue Reading

→
By Bené Viera
Over 500 people stood outside in the rain to see Fabolous perform. But Fabolous -the original headliner for the official homecoming concert- was a no-show. His replacement Twista never arrived either. Yet fans rocked with Wiz Khalifa word for word, bar for bar.
When Sigma Alpha Mu fraternity heard Fabolous allegedly missed [...]
Continue Reading

→