August 19, 2011
"Once a dancer, always a dancer." – Iris Rosa
I used to be a dancer.
Initially I hated ballet. It was too girly I had decided. A Black leotard, pink tights, a pink tutu and pink ballet shoes wasn't my idea of fun. I was more of the bike riding, swimming, reading type. My mother insisted upon having a "well-rounded" child so my weekly dance classes beginning at the tender age of four were non-negotiable. Recital after recital I wore my red lipstick and tutu with a smile. Three years after taking dance classes at Jon T Dance Arts Center under the owner husband and wife duo, Jon and Jode Taylor, I transferred to a new studio in town ran by Patrick Johnson, a former dancer for the Dance Theater of Harlem. I still hated ballet.
For high school I auditioned for Nashville School of the Arts for both theater and dance. I was accepted for both; I pursued dance. As a dance major I no longer had the option of avoiding ballet. I enrolled in Mrs. Grantham's  Ballet I class with clenched teeth. I plièd in first, second, third, fourth and fifth position. I lived, breathed and thought in pas de bourrèe, glissade, arabesque, chasse, piquè and pirouettes. Dancing wasn't the only requirement for our intense classes. If we were going to practice dance at an arts school, it only made sense to be required to learn the craft, terminology, history and the notable dancers who had paved the way. I had no clue how it happened– I fell in love with ballet.
By the time I graduated high school at 17, I had advanced to en pointe. Mrs. Grantham as a ballet teacher was nice, bubbly, even necessary. She retaught the foundation of ballet that I had learned as a child. Without her prerequisite courses I wouldn't have made it to Mrs. Perry's pointe class. But Mrs. Perry was by far the superior ballet dancer. Whereas Mrs. Grantham wanted to be liked by all her students, therefore accepted mediocrity, Mrs. Perry didn't give a damn about being liked. You were going to appreciate the art, and execute it to perfection. In retrospect, I didn't appreciate either of them the way I should have.
Advancing to pointe in ballet is no easy feat. It takes a combination of God given talent and practice of the craft just to be decent. My mom carefully sewed the pink elastic straps onto the shoes so I could begin breaking them in. I'd walk around the dance studio and hallways on the ball of my feet. Imagine walking around on a small shank at the bottom of the shoe, and a box that encloses the toe. Our toes bled and felt suffocated. We wore our pointe shoes proudly.
When I left high school, I left dance behind. Three years of all dance everything between African dance, jazz, ballet, modern, cheerleading and making the majorette squad, I was exhausted of extracurricular activities.
I've had few career plans in my life: attend Julliard School for ballet, practice Sports & Entertainment or Civil Rights law (glad I dodged that bullet) and to make it as a successful writer. We all know the path I chose. But I never stopped thinking about dance.
On the train to Harlem I attentively read this month's VIBE with the deceased (RIP Amy Winehouse) on the cover. For the 16th Annual Juice Issue VIBE showcased the "new breed" of the most talented and influential folks in everything from music to writers to political figures. When I saw the beautiful, graceful Misty Copeland, I paused. I stared. I smiled. I wondered what if.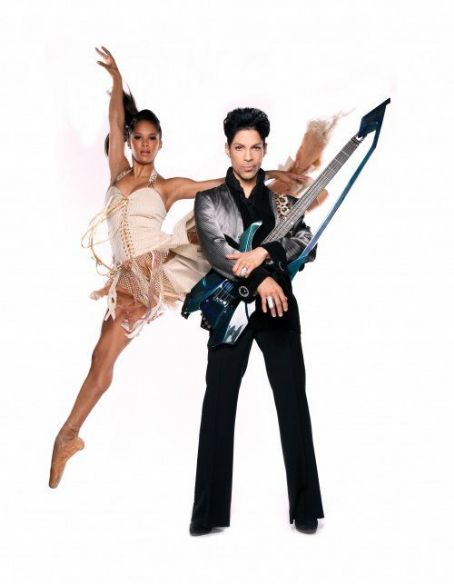 Misty Copeland has received major press in mainstream magazines and newspapers as the first black female soloist at the American Ballet Theater in over 20 years. Copeland didn't start her ballet training until age 13, which any ballet professional will tell you is uber late. In 2009 Prince featured her in his video for Crimson & Clover, and she later toured the world with him.
In the article she said:
"Being a black woman I've definitely gone through times when I was just feeling like, 'This isn't my world.' Now I'm happy to be an inspiration to anyone who doesn't feel like they seem themselves in the ballet world."
My heart warmed. I'm happy Misty had the courage to follow her dreams in a world that tells artists "you will struggle and be poor." I am thankful for her being an example to the slews of black and brown girls who just want to dance.
I had not appreciated the opportunities I had with Mrs. Jode, Mrs. Grantham, Mrs. Perry and other teachers who cultivated my love for dance. In that moment of seeing Misty's gift and success, I wished I could reach out to former teachers just to tell them thank you. Although I didn't go on to pursue dance, it has never left my soul.
After all, once a dancer, always a dancer.